Product detail
Infusion bags thick film automatic flow wrap packaging machine WBZYtype
Medical infusion bags flow packing machine Package style: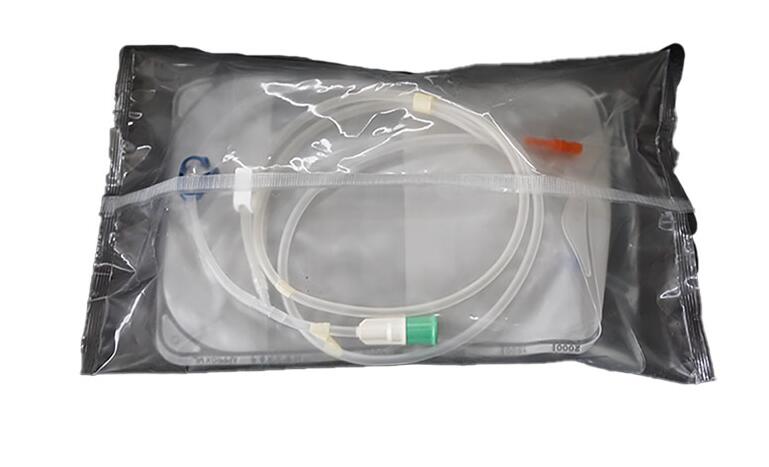 WBZW series reciprocating packaging machine is especially pack more compact packaging bag,thicker packaging films and higher sealing requirements product
Reciprocating packaging machine adopts four-axis servo control, and introduces reciprocating end sealing and cutting technology, which has the characteristics of high speed, high precision and high stability, and uses touch screen to make the operation simpler and more intuitive. The packaging machine has the characteristics of improving the speed for the 0.064mm thick aluminum-plastic film: the bottom sealing part adopts double heating (single preheating in the middle sealing part+single opening and closing double-wheel heating mode) to ensure the requirements of sealing air tightness and sealing quality. Reciprocating end sealer, round end sealer turning track can increase the sealing distance by 20-40mm, which is an effective end sealer at present.
Product Features:
l According to different products to achieve docking with the production line, automatic feeding to the less material, automatic nesting to the more material, and automatic counting.
1. Adopting advanced PLC and servo motor control technology make it convenient function adjusting and technological upgrading.
2. When adjust packing paper or packaging appear some problems under normal circumstances, the correction is completed within the range of three packaging bags. Packaging machines has two operation modes of "single-action" and "interaction".
3. Automatic feeding device is made of stainless steel and controlled by servo motor. Number of drug can be controlled at the touch screen panel, it has cylinder rising device if appearing the phenomenon of nipping the material, which is more compact and reliable.
4. Horizontal sealing device seal perfectly, without sticking knife and wasting film, long service life, easy to clean. Transverse seal cutter is manufactured using high strength and high hardness alloy steel, which is wear-resistance, non-deformation, cutting sharp. The rejection rate is extremely low, product packaging is more beautiful.
5. The main electrical parts are imported products, such as Panasonic servo system, Wei Lun touch screen, the United States Bonner photoelectric switch, ABB buttons and lights.
6. With automatic culling empty bag , detecting and warning material shortage and culling.
Scope of Application:
Applicable to single board and multi-board packaging of capsule and tablet by blister plate from the pharmaceutical industry, can be equipped with automatic splice the film device and automatic castting device.
The main technical parameters:
| | | |
| --- | --- | --- |
| Serial number | Name | parameter |
| 1 | Maximum film width | 450mm |
| 2 | Inner hole diameter of film roll | 75mm |
| 3 | Packing speed | 50-260 bags/min (will be ordered according to factors such as packaging and film thickness) |
| 4 | Bag length cutting length | 110-160mm |
| 5 | Product packaging width | 30-180mm |
| 6 | Product packaging height | 4—55mm |
| 7 | Total power | 220V—380V    10KW |
| 8 | Gas source | Air consumption : 0.15 cubic/min, air pressure : 0.5-0.7MPa |
| 9 | Equipment dimensions | Length 4230mm×Width 1120mm×Height 1465mm |
| 10 | equipment weight | 1500KG |