Product detail
Automatic film strapping packaging machine WBK-200
Package style :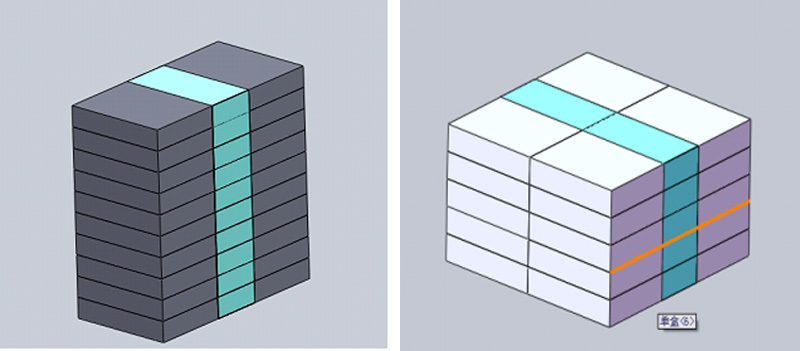 Floor plan: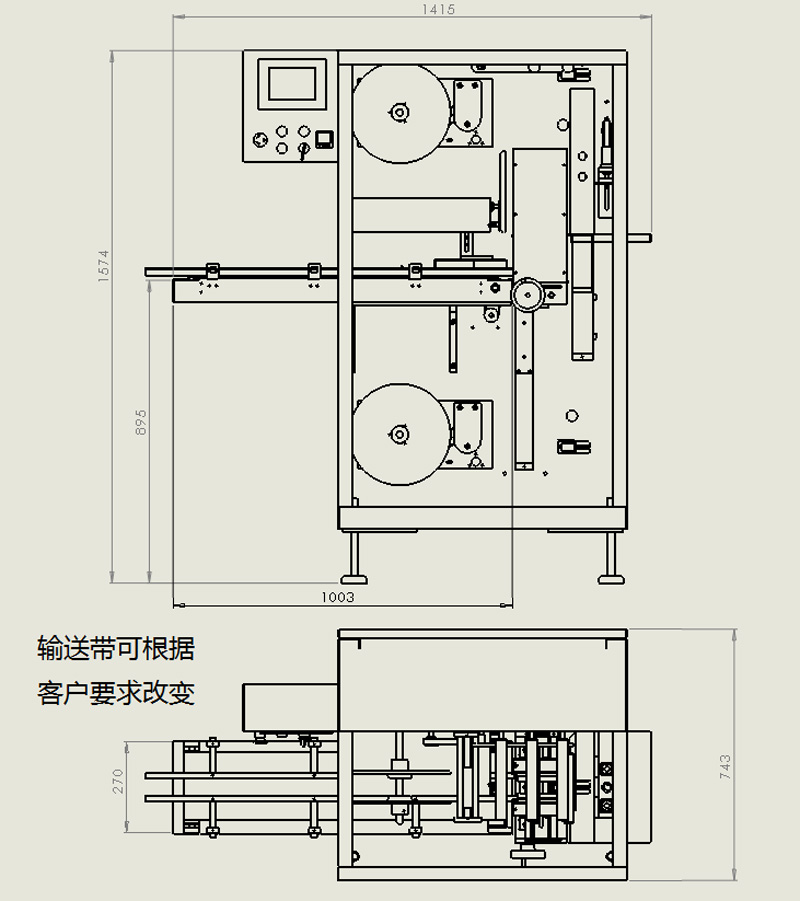 The conveyor belt can be changed according to customer requirements
Product Features :
1. The sealing and cutting machine adopts advanced heat sealing and cutting technology, the sealing quality is stable, and the sealing and cutting knife has a long service life.
2. The conveyor adopts an electronic speed-regulating motor to ensure the speed matching the cartoning machine.
3. The sealing and cutting knife adopts unique shape welding. The sealing and cutting mechanism adopts the latest technological innovation, does not require high temperature tape, saves consumables than other manufacturers, and the sealing and cutting is more stable and firm (calculated at 150 yuan per roll of high temperature tape, one roll per shift per week, and each set can save 5000-7500 yuan a year).
4. The heating tube adopts high temperature resistant stainless steel tube, which has good insulation performance and is durable.
5. The equipment is made of stainless steel and is controlled by PLC to realize the whole process automation.
6. The hidden structure of the push-up cylinder. The superimposed part adopts screw adjustment, and the tightening part adds upper and lower brake cylinders. The appearance of the equipment is more perfect, the operation is more convenient, and the performance is more stable.
Scope of Application:
This product is suitable for multiple boxes forautomatic feeding, stacking, forward pushing, strapping and counting of multiple boxes.
The main technical parameters:
| | |
| --- | --- |
| Packing range | (80-200)mm×(40-145)mm×(160-350)mm |
| Packs/min | (12-25)包/分钟 |
| Packing material | PE单片膜,厚度:0.05mm,宽度:30-40mm |
| Total power | 0.8KW |
| Air pressure | 0.5-0.7Mpa |
| Integrated noise | <65dB(A) |
| Dimensions | 1415mm×745mm×1575mm |
| Quality | 1200Kg |
| Power Supply | 220V/50HZ |