Product detail
WBG QL480 Overwrapping Machine for Medicine Box Combined Package
Overwrapping Machine Scope of Application:
Suitable for three-dimensional packaging outside the box with cellophane in pharmaceutical and health care, daily chemical, food, tobacco and other industries.
It can realize combination and erecting wrapping of multi-size boxes, and can be used dependently or in line.
The best choice for high-speed packaging line.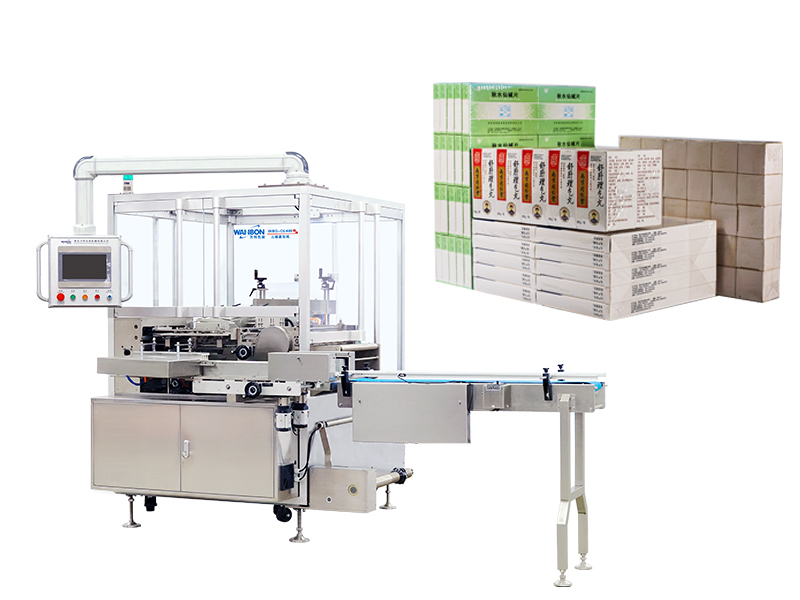 Overwrapping Machine Product Features:
Fullyservo-controlled, more convenient and quick to adjust, and the replacement of specifications can be completed within 15 minutes.
Fully sealed packaging: waterproof, moisture-proof, anti-pollution, anti-tampering.
Instant sealing, no piling up of materialsin the heat sealing station, similar to cold packaging, no effect on heat-sensitive products of pharmaceuticals.
Fully automatic: automatic loading, stacking, sorting, packing, heat sealing and counting.
Packing speed is adjusted steplessly. Changing folded board and some accessories can achieve to pack different specifications of products (length,width, height).