Product detail
Bag small sugar granular sachet vertical packing machine
Wanbon Sachet vertical packing machine  is suitable for loose, non-sticky and
fine granular materials in food, medicine and chemical products. For example: granules, pills, desiccant,
monosodium glutamate, white granulated sugar, cereal, etc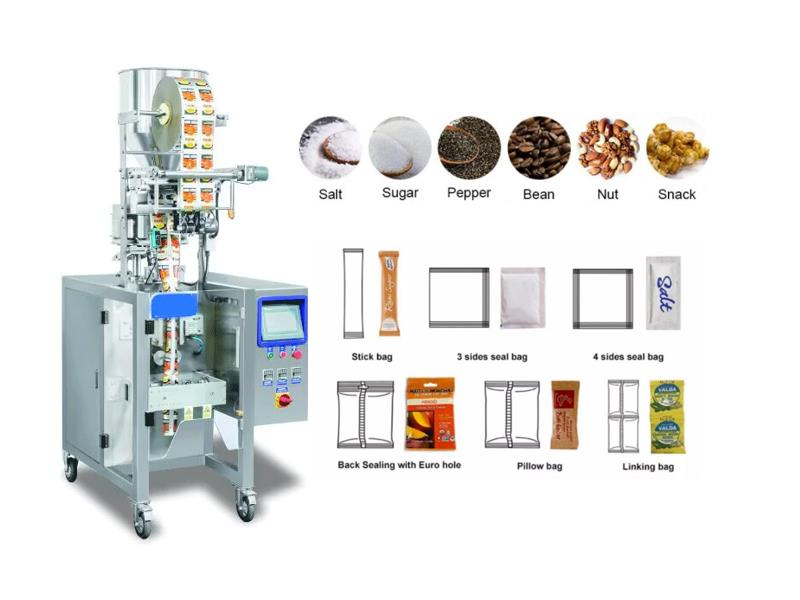 Equipment parameters of sugar sachet bag packing maching
model number: WKB-K
Sealing type: three-sided sealing/four-sided sealing/back sealing (one out of three)
Measurement method: measuring by measuring cup (volume measurement)
Measuring range: 0-100 ml
Packing speed: 20-65 packs/min
Roll film width: the maximum film width is 300mm.
Bag size: W:30-150mm L:30-165mm
Power: 1500W
Power source: 1P/220V/50HZ
Overall dimensions: 1100*850*1800mm
Weight: 220kg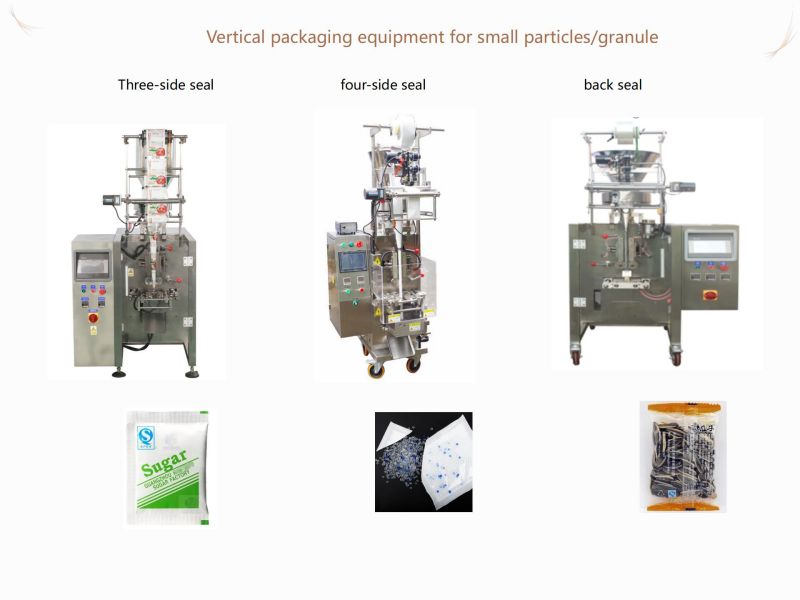 Wanbon  Granule  Sachet Vertical Packaging Machine
We are a manufacturer of vertical form fill and seal machines in China, our VFFS machines have multiple model series, support customization, and can meet the sealing of various types, structures and styles of film.
We have installed hundreds of vertical form fill and seal machines around the world for a variety of products including candy packaging, snack food packaging, chocolate packaging, vegetable packaging, fruit packaging, cheese packaging, meat packaging, poultry packaging, pet food packaging, bakery packaging, cannabis packaging, hemp packaging, vitamin gummy packaging, pharmaceutical packaging, medicinal packaging, frozen food packaging and grain packaging.
How to choose sachet bag packing machine for powder or granule product?