Product detail
Triangle tea sachet bag packing machine for small business
Application of tea bag packaging machine
Green tea, black tea, scented tea, flower and fruit tea, eight-treasure tea, China tea, healthy tea, traditional
Chinese medicine tea, coffee and other raw teas are packed quantitatively in granular or strip form.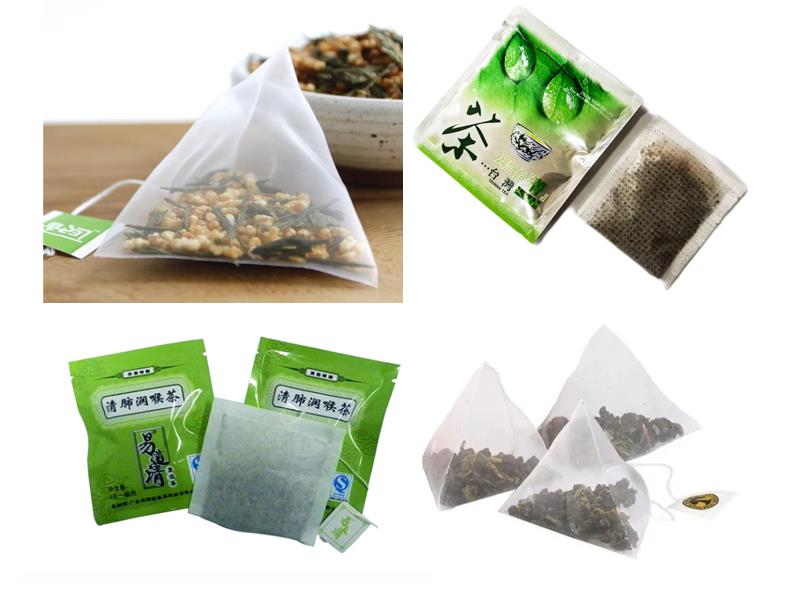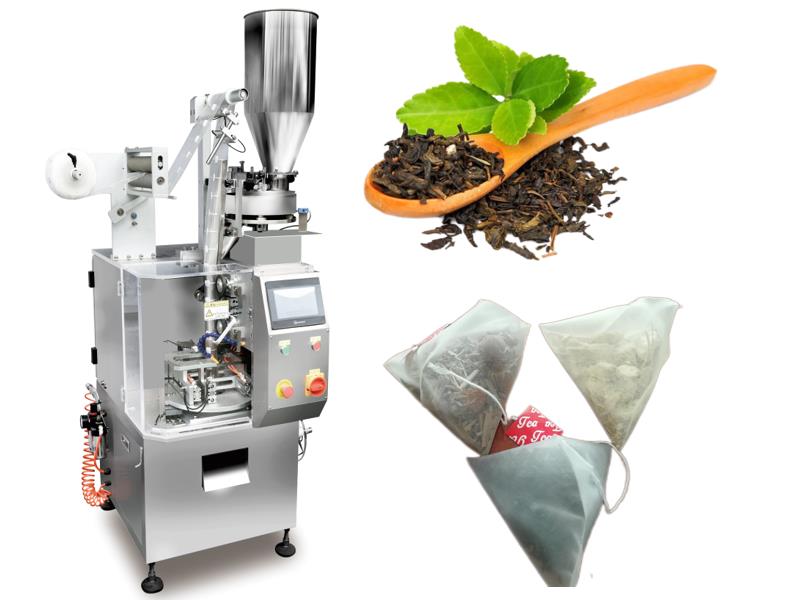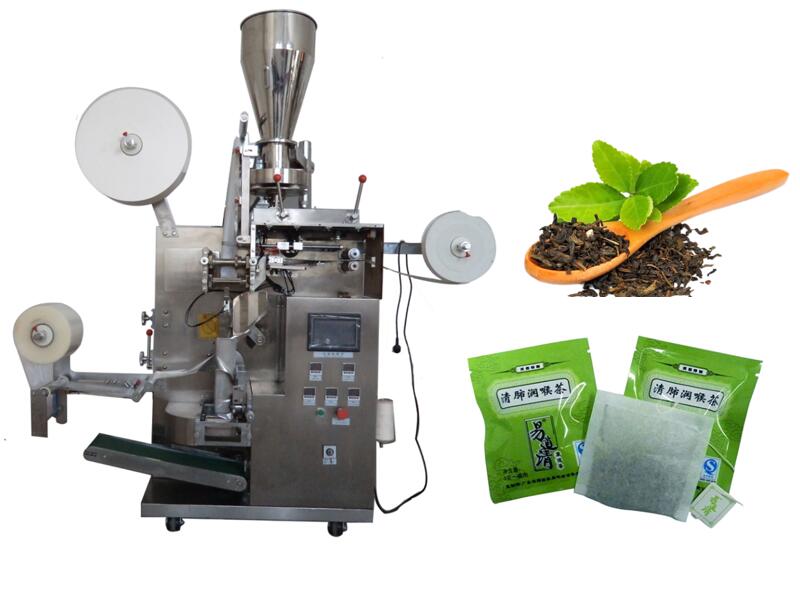 Performance characteristics:
Through ultrasonic sealing and cutting, a triangular three-dimensional tea bag with beautiful bag shape and firm sealing is produced;
Automatic quantitative measurement can easily change the amount of filler in the production process;
PLC control and touch screen operation: more stable performance, simpler operation and more humanization;
Yadeke pneumatic components to prolong the service life of the machine;
Machine-gas integration is adopted, and there is no need to stop/shut down when changing data;
Adopt high-precision electronic scale to make the packaging accuracy more accurate;
Simple tea bags with thread hanging can be produced by using materials with thread and label;
The production process of triangular three-dimensional bag and quadrangular flat bag only needs one-button conversion.
Cost-effective: number of operators: 1 person, total output of 3000 bags/hour, 24000 bags for 8 hours a day. Traditional manual 3~5g
low-dose tape with label is not convenient for packaging, let alone triangular packaging, but this equipment can completely realize your
packaging, making your packaging more perfect, convenient for management and better in effect.
Advantages of triangular three-dimensional teabag:
After hot water brewing, there is enough space for the original tea, herb tea, ginseng tea, fruit tea, etc. to be fully developed and keep the original flavor and natural fragrance of the tea;
2. it can be brewed for many times and soaked for a long time without damaging the tea bag;
Transparent packaging materials can make consumers clearly see the tea raw materials and let them use them with confidence;
4.packaging materials through strict food inspection, safety and hygiene.
Technical parameters:
| | |
| --- | --- |
| Item: | Indication and explanation |
| Measurement range: | 1-10g (change the measuring cup volume) |
| Measurement accuracy: | 0.15g. |
| Production speed: | 40-60 bags/min |
| Packaging materials: | Nylon mesh cloth, non-woven fabric, corn fiber and other ultrasonic sealing materials. |
| Measurement method: | 6-head tea quantitative scale |
| Bag paper requirements: | Ultrasonic sealing materials such as nylon, non-woven fabric and corn fiber. |
| Coil width: | 120、140、160(mm) |
| Outer diameter of unwinding: | ≤ 400mm in diameter |
| Inner diameter of unwinding core: | 76mm in diameter |
| Air source pressure: | ≥0.6Mpa (gas supply is guaranteed by the customized party) |
| Operator: | 1 person |
| Electric power for internal motor: | About 2.5/2.8Kw,220V,50HZ. |
| Equipment shape: | About L1250×W800×H1850(mm) |
| Equipment weight: | About 260Kg |