Product detail
Oil Bottles Combined Shrink Wrapping Machine
The oil bottling industry has witnessed significant advancements in packaging technology over the years.
One such innovation is the Oil Bottles Combined Shrink Wrapping Machine.
This machine offers efficiency, convenience, and cost-effectiveness in the packaging process of oil bottles.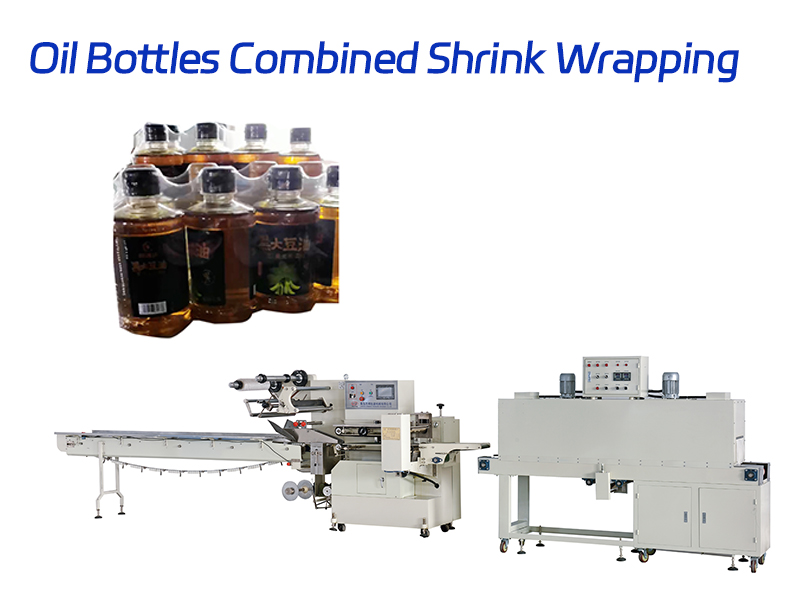 Shrink Wrapping Machine Features:
The Oil Bottles Combined Shrink Wrapping Machine is equipped with advanced technology that ensures smooth and efficient packaging.
Some of its key features include:
1. High-speed operation:
This machine can wrap a large number of oil bottles in a short span of time, increasing productivity and reducing labor costs.
2. Customizable settings:
The machine allows for adjustable settings to accommodate different bottle sizes and shapes, providing flexibility in packaging.
3. Automatic operation:
It is designed to automatically feed, wrap, seal, and shrink the bottles, minimizing the need for manual intervention.
4. Precise temperature control:
The machine ensures accurate temperature control during the shrinking process, preventing damage to the bottles and maintaining product integrity.