Product detail
Nigeria Tea WBZT Overwrapping Machine
Regular customer orders the second set of tea overwrapping machine.
His tea business in Nigeria becomes more and more hot and popular.
With tear tape.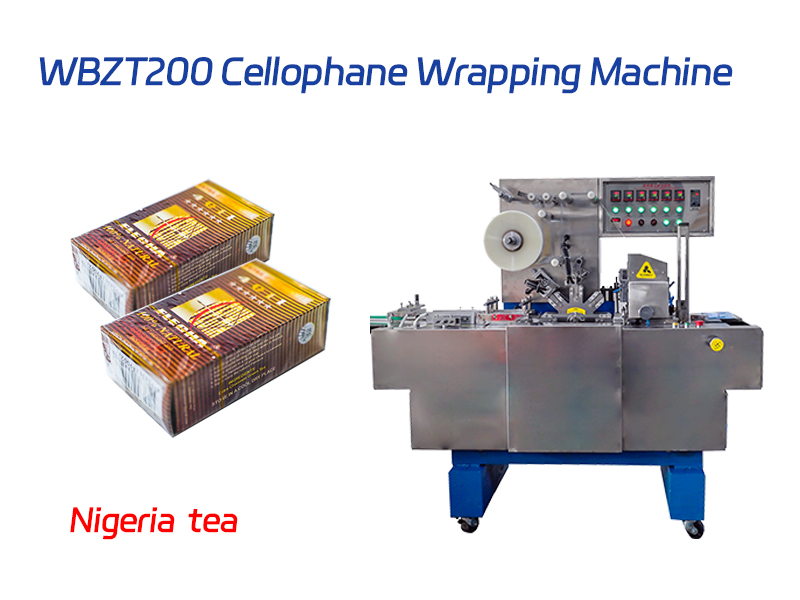 WBZT Overwrapping Machine Application
This machine is widely used in medicine, health products (condoms), cosmetics, tea, food, tobacco, playing cards (both inside and outside the bag), stationery supplies (such as erasers, notice stickers, etc.), electronic cigarettes and other industries in the automatic packaging of various box articles. It can play the role of moisture-proof, dust-proof and anti-counterfeiting, which is conducive to improving the packaging grade of products and increasing the added value of products.
WBZT BOPP Overwrapping Machine Features:
Compact and reasonable structure, stable and advanced performance, easy operation and maintenance;
Multifunctional digital display frequency converter, packaging speed can be continuously variable;
Mold replacement is convenient, flexible, automatic counting;
The transmission part is equipped with various protection devices and fault warning;
Can be equipped with photoelectric tracking, coding machine, lack of box function, automatic film device.