Product detail
Inner and outer filter cotton green tea bag packing machine with with label and string
Application
Suitable for: tea, medicinal tea, ginseng tea, coffee, Chinese herbal medicine, plants and other filter articles.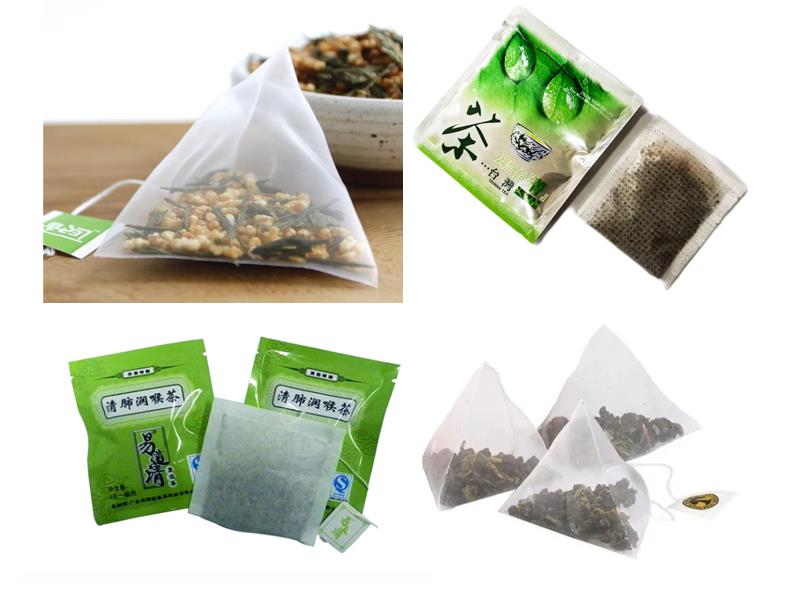 Characteristic
This machine is a new type of heat-sealed, multifunctional and fully automatic tea bag beverage packaging equipment.
The main feature of this machine is that the inner and outer bags are formed at one time, which avoids the direct contact
between human hands and materials and improves efficiency. The inner bag is made of filter cotton paper, which can be
automatically wired and labeled, and the outer bag is made of composite paper. Its biggest advantage lies in that both labeling
and outer bag can be positioned by photoelectric positioning, and the packaging capacity, inner bag, outer bag and label can be
adjusted at will, and the dimensions of inner and outer bags can be adjusted according to different needs of users, so as to achieve
the best packaging effect, improve the appearance grade of products and enhance the value of products.
Technical parameter
| | |
| --- | --- |
| Packaging capacity | 1-5g |
| Packaging speed(actural speed) | 25-40 bags/min |
| Label size | Width: 45mm length: 20mm |
| Line length | 155mm |
| inner bag | Width: 50-80mm length: 50-80mm, |
| Outer bag | Width: 70-100mm and length: 80-120mm. |
| Electric source | 220V 60Hz\110V 50HZ 1.18KW |
| External dimension | (L×W×H)1600×700×2000mm |
| Overall weight | 500Kg |