Product detail
Perfume soap cellophane box wrapping packaging machine
High speed cellophane over wrapping machine to  pack toothpaste , soap,perfume box and other cosmetic and beauty product box by BOPP film
Nice packing,High efficiency.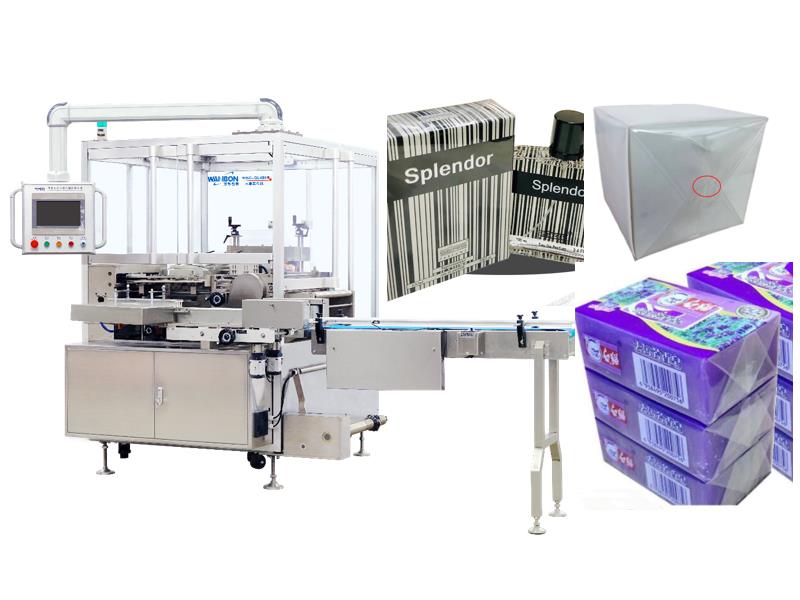 Other type box can be packaged too(Cellophane packaging machine)

Package style :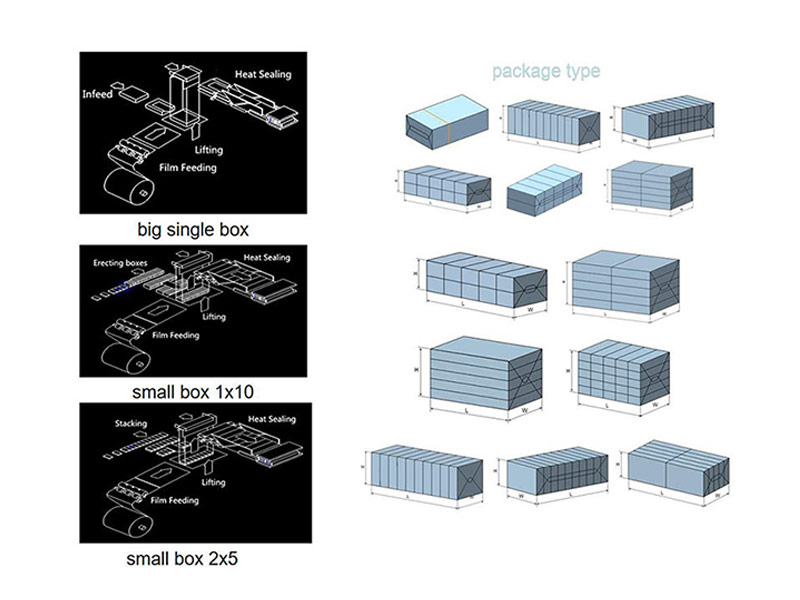 Cellophane wrapping machine to pack toothpaste in multi-pack,to pack facemask,to pack soap and other cosmetic product.
Cosmetic overwrapping machine capabilities & benefits
Wanbon keep ahead of new trends in cosmetics packaging, we understand the need for continual change and carton differentiation.
The Wanbon overwrapper can provide the versatile solution you are looking for, as follows:
*The flexibility to overwrap many product sizes on any one machine
*Tight wrap in either polypropylene, cellophane, paper, clear and printed films
*Carton protection – prevention from carton damage
*Security – peace of mind the product has not been tampered with
*Seal area flexibility – allows the longitudinal seal to be positioned either on the trailing edge or on the base of the cosmetics carton, depending on carton design and marketing needs
*Geometrically exact end folds – giving that sleek finished look
Product Features :
The WBG type automatic transparent film wrapping machine is carefully designed and manufactured by our company based on the design concepts of Italy and Germany, using advanced three-dimensional computer-aided design software and mechanism motion analysis software, according to the characteristics of domestic packaging materials. This machine is a fully automatic packaging machine, using advanced PLC and servo motor control technology, which can be used independently or online.
Scope of Application:
It can achieve automatic progress of large size cases, including loading, stacking, hot sealing, reorganizing , counting,ect. It's your best choice to improve quality and efficiency of packaging, cut down cost and lift packaging grade.
The main technical parameters:
| | | |
| --- | --- | --- |
| Project name | 450 | 520 |
| Packing Dimension L×W×H (mm) | (80-300)×(70-200)×(30-135) | (80-350)×(70-200)×(30-150) |
| Packing speed (packs/min) | (20-40) | (20-40) |
| Packing material | BOPP or PVC | BOPP or PVC |
| Inner hole diameter (mm) | Φ75/0.021-0.028 | Φ75/0.021-0.028 |
| Air consumption (L/min) | (20-30) | (20-30) |
| Total power (kw) | 2. 25 | 2.25 |
| Integrated noise dB(A) | <65 | <65d |
| Dimension (mm) | 1740×1200×1180 | 1740×1200×1180 |
| Total weight (kg) | 1000 | 1000 |
| Power (V/HZ) | 220V/50HZ | 220V/50HZ |
| Hot sealing temperature (℃) | 100-140 | 100-140 |