Product detail
Big chocolate box Over wrapper packing machine price WBG-BD
Automatic Big Single box film overwrapping machine
Large single box
Automatic feeding,stacking,standing,
sorting,packaging,hot sealing,counting.
Special for Pharmaceutical heat sensitive products,health care products,and food Secondary packaging
We also have other model overwrapping machine to pack big box.Model WBG-680,The speed is higher.
Product advantage
*Fully automatic:
advanced software of PLC control system,Servo linkage, more accurate,one machine has 2 servo motor to 7 servo motor.
*high speed
Machine working stable,normally speed from 30-60 package/min.Actural speed
depends on carton size and machine mode.The efficiency can be 95% or more.
Very low failure rate and stable operation, bringing continuous and efficient benefits to customers
*Easy to operate
We can set up several packaging plans.When you want to change the carton box,just Call the corresponding plan.very easy.If connect with front and back machine,
our machine no need worker.It can work smoothly.
*Easy to change mold
It will take 15-30 minitues to change mold
*long service life
The machine can use more than 10 years.
Scope of Application:
This product is suitable for automatic feeding, sorting, packaging, heat sealing and counting of large single boxes.
Special for Chocolate box,biscuit box,health care product box

Package style: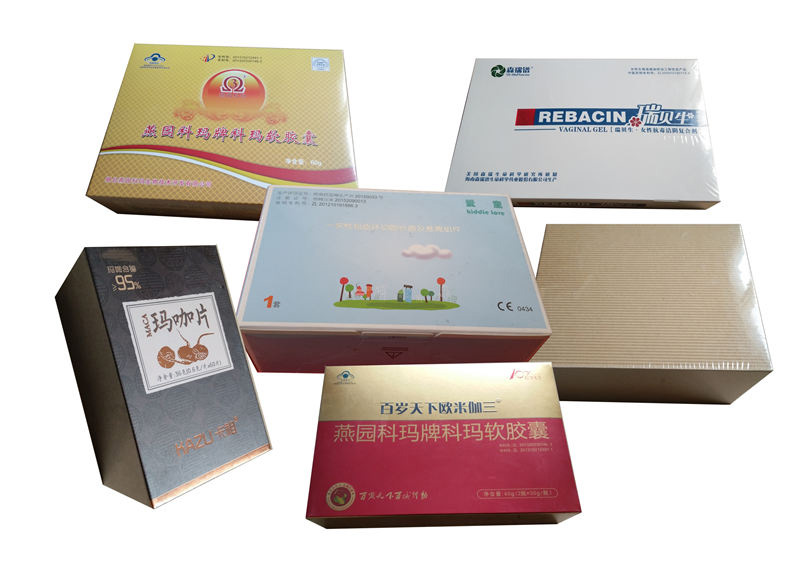 Feature:
1. Fully sealed packaging: waterproof, moisture-proof and pollution-proof.
2. Instant sealing, no material storage at the heat sealing station: similar to cold packaging, no effect on heat-sensitive pharmaceutical products.
3. The film roll runs from bottom to top to ensure the stable operation of the equipment and control the generation of static electricity.
4. Automatic: automatic feeding, sorting, packaging, heat sealing and counting.
5. The electrical control system is centered on the programmable controller PLC: to ensure stable and reliable operation of the equipment and stable performance.
6. The packaging speed can be steplessly adjusted. Box packaging of different specifications (size, height, width) can be packed by replacing the folding paper and a few parts.
The main technical parameters:
| | | |
| --- | --- | --- |
| Project name | 520 | 580 |
| Packing Dimension L×W×H (mm) | (80-300)×(70-130)×(30-120) | (80-350)×(70-160)×(30-120) |
| Packing speed (packs/min) | (30-50) | (30-50) |
| Packing material | BOPP or PVC | BOPP or PVC |
| Inner hole diameter (mm) | Φ75/0.021-0.028 | Φ75/0.021-0.028 |
| Air consumption (L/min) | (20-30) | (20-30) |
| Total power (kw) | 2. 25 | 2.25 |
| Integrated noise dB(A) | <65 | <65d |
| Dimension (mm) | 1820×1341×1364 | 1820×1341×1364 |
| Total weight (kg) | 1000 | 1000 |
| Power (V/HZ) | 220V/50HZ | 220V/50HZ |
| Hot sealing temperature (℃) | 100-140 | 100-140 |