Product detail
Automatic horizontal flow wrap packing machine for biscuit food
Flow wrap packing machine to pack biscuit,soap,instant noodel,water filter,bread,bakery food and so on.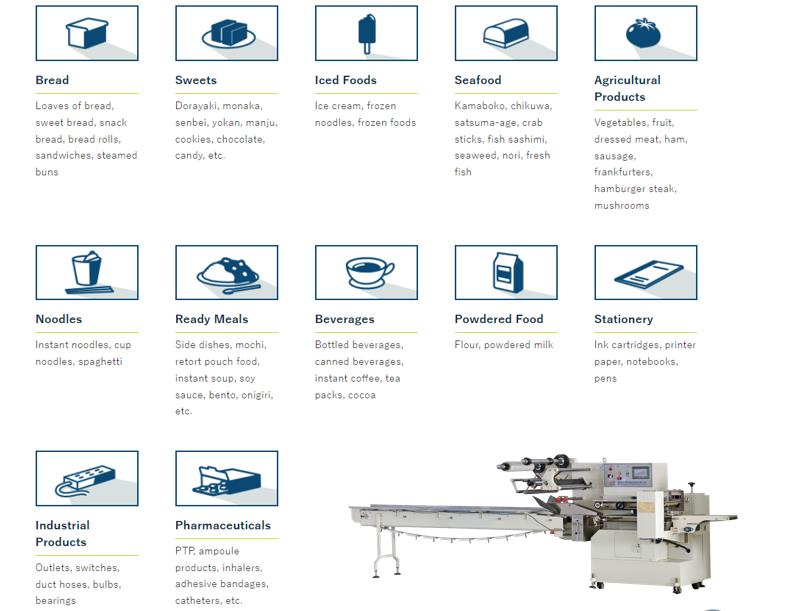 High efficiency pillow packing machine Product Features:
1. The servo system replace the traditional mechanical film feeding system, which simplifies the mechanical structure, making packaging machine run more smoothly. Routine maintenance is more convenient, simple, reducing skill requirements to the operator, machine running noise and error rate are significantly reduced.
2. Host machine adopts frequency control, reducing the cost of the machine and increasing the cost-effective.
3. Digital display can directly display packaging film length, packing speed, output, temperature and other parameters.
4. PLC control can reduce mechanical contact and make the system more stable, reliable, and maintenance easier.
5. Adopting bidirectional automatic tracking and detecting color code by photodetector.
6. The main electrical parts are well-known international brands to ensure the stable operation of equipment.
7. It has a positioning and parking function (prevent iron the film).

The main technical parameters:
Model
WBZS450-99
WBZS450-120
WBZS450-150
WBZS590-120
WBZS590-150
WBZS590-180
Maximum film width(mm)
430
430
430
570
570
570
Packing speed
30-200
30-180
30-180
30-180
30-180
30-150
Bag length range(mm)
75-400
90-400
90-400
900-400
90-400
90-400
Packing width(mm)
10-140
10-150
10-150
30-200
30-200
30-200
Packing height(mm)
5-40
15-60
30-90
15-60
10-100
40-120
Power supply(V)
220V 50HZ
220V 50HZ
220V 50HZ
220V 50HZ
220V 50HZ
220V 50HZ
Total power(KW)
3.8
3.8
3.8
3.8
3.8
3.8
Dimension((Length*width* height))mm
5050*960*1600
5050*1200*1700
Total weight(kg)
1000
1200