Product detail
BOPP PVC Film Roll with special treatment: de-static
Introducing Our High-Quality and Cost-Effective Anti-Static BOPP and PVC Films
22um bopp film roll and 25um pvc film roll, no static electricity.
If there is static electricity, the packaging will be greatly affected.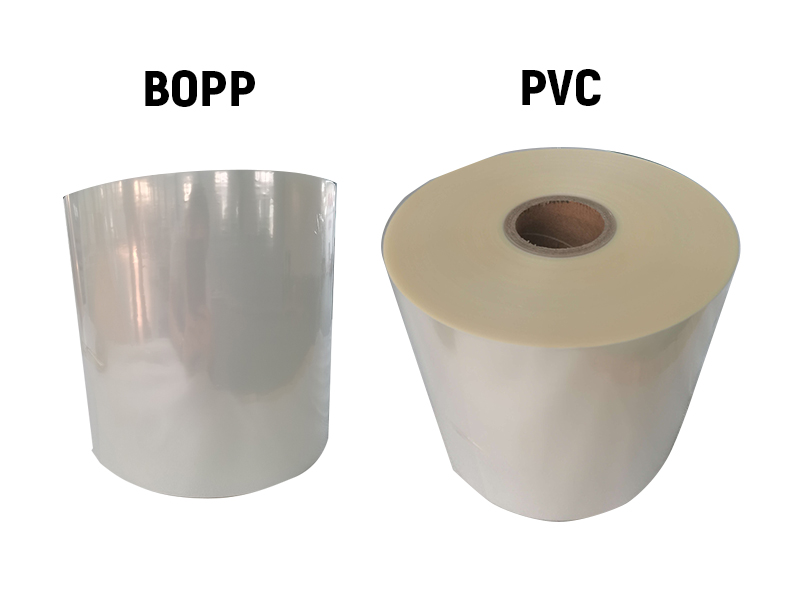 Our BOPP and PVC films have been specially developed to effectively eliminate static electricity, ensuring the safe handling and protection of sensitive products.
Here are some key features and benefits of our anti-static films:
1. Unmatched Quality:
Our films are manufactured using state-of-the-art technology and adhere to the highest industry standards.
They are designed to provide excellent clarity, durability, and dimensional stability, ensuring optimal performance in diverse applications.
2. Superior Anti-Static Properties:
Our films are formulated with special additives that effectively dissipate static charges, preventing damage caused by electrostatic discharge (ESD).
By reducing the risk of static build-up, our films help safeguard your valuable products and equipment.
3. Cost-Effective Solution:
We understand the importance of optimizing costs without compromising on quality.
Our anti-static films offer exceptional value for money, allowing you to enhance your product's performance while staying within budget.
4. Versatile Applications:
Our anti-static films can be used in a wide range of industries, including electronics, packaging, printing, and more.
Whether you require anti-static packaging materials, protective covers, or labels, our films are tailored to meet your specific needs.
5. Customizable Options:
We offer a variety of thicknesses, widths, and lengths, allowing you to choose the most suitable film for your application.
Our team of experts is also available to assist you in customizing the films to meet your unique requirements.
We take pride in our commitment to delivering exceptional customer service and ensuring complete satisfaction.
Our knowledgeable team is ready to provide you with technical support, answer any inquiries you may have, and provide samples for testing purposes.